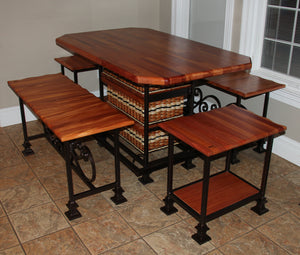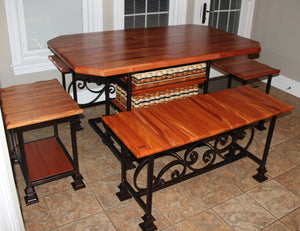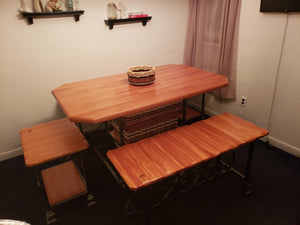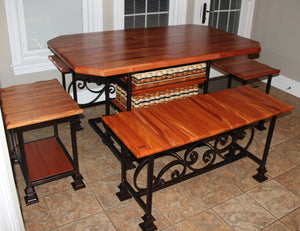 36 x 60 Mahogany Bistro table
Our 36 x 60 is our best selling table set with footrest. This beautiful tables c omes with  2- 18x48 benches 2- 18x24 benches, 1-serving tray, 1-16x26 cutting board which doubles as a shelf, 2- basket drawers. And our Benches are 18 inches wide so none of this feeling like you are going tip over or your bottom half hanging off! We promise this is the most comfortable bench you will ever sit on! Our benches are a little taller than normal because of the Bistro Table which is counter top height, but this allows you to sit down with ease at just the right height and the foot rest on the table takes off all pressure on the back of your legs. 
 Please allow 8-12 weeks for Delivery.