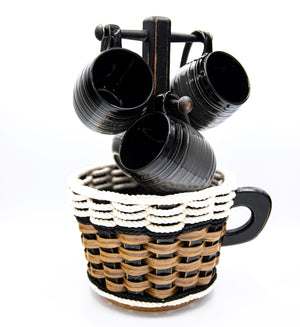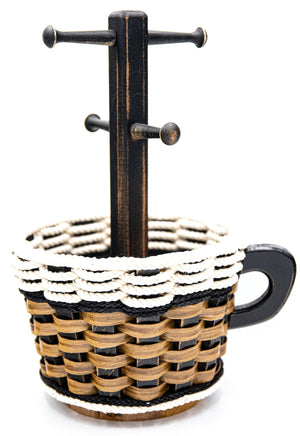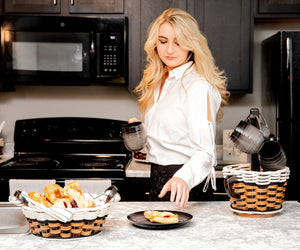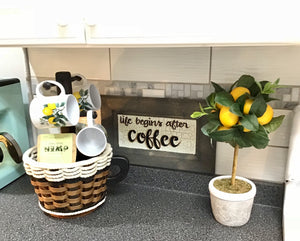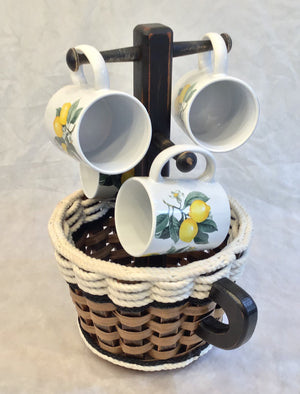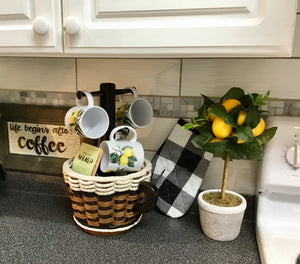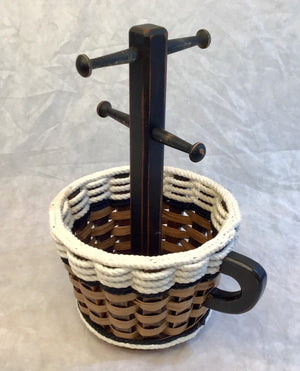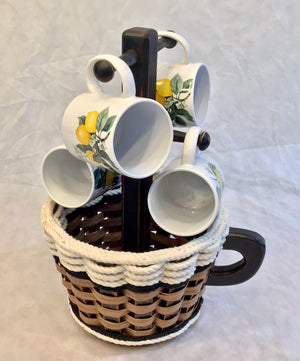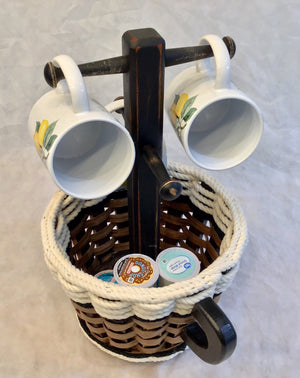 Coffee Mug Lazy Susan Basket- Cottage Black
Our Coffee Mug Basket will hold all of your K-cups or 4- 1lb Coffee bags. And this basket that actually looks like a coffee mug spins! This is such a unique and functional basket! It makes a great gift!!!  It will fit under your kitchen cabinets on the counter and holds 4 of your favorite mugs. Your coffee bar will be complete with our basket. 
Dimensions are 9 inch radius and 15 inches tall.