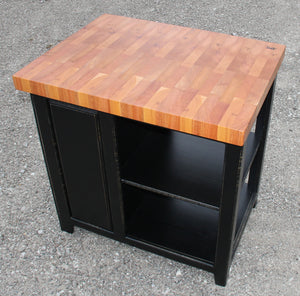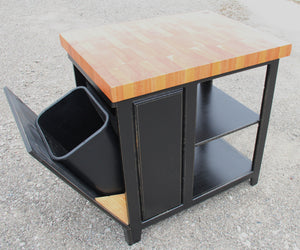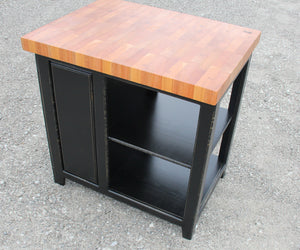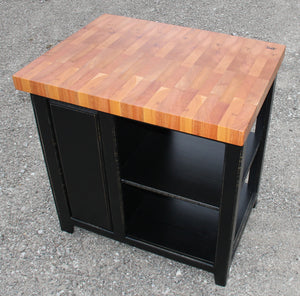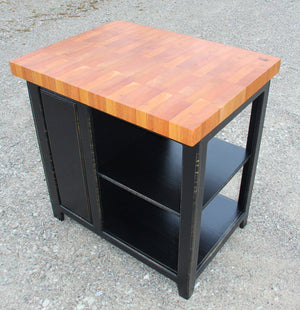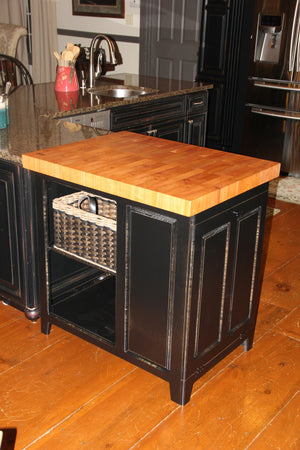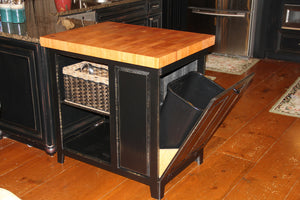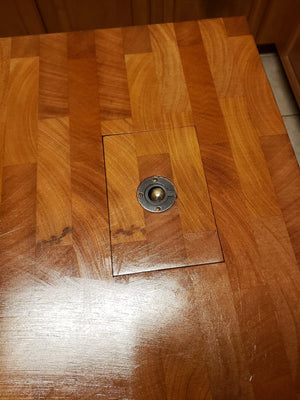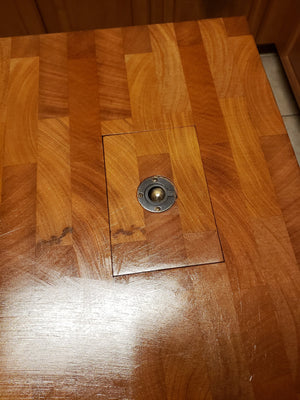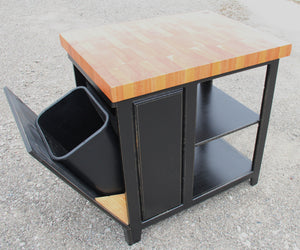 Farmhouse Island--36 inch Long Black Distressed Mahogany Butcher Block w/tilt out trash
We loved how this custom unit turned out! Our customer needed to extend her current counters and add a usable island with trash can. As you can see in the pics below it looks great! This mahogany end grain butcher block can be cut on since it is 3 times harder than normal cutting boards. And as you are cutting you can just swipe the remnants into the tilt out trash can! A dream come true! Get organized today and tell us what size island you would like our family to build you! You can order this is white distressed as well. For custom sizes please contact us to get your very own personal quote today! 
Dimensions of the island are 36 inches long by 27 inches wide by 37 inces tall. We can make baskets for the open shelves.