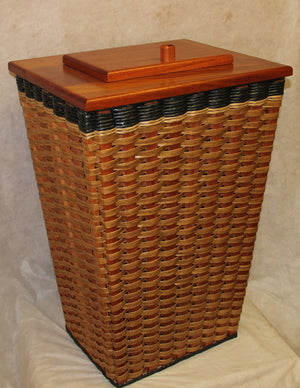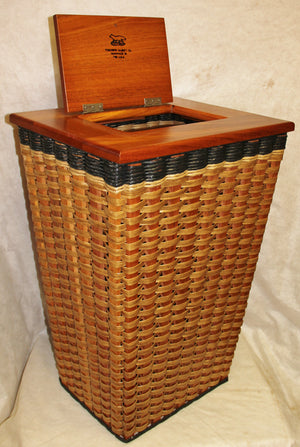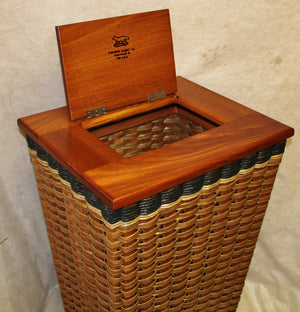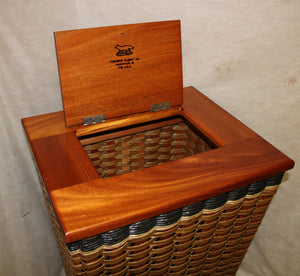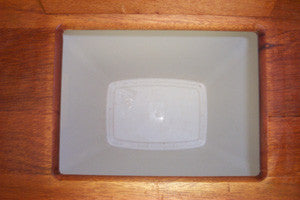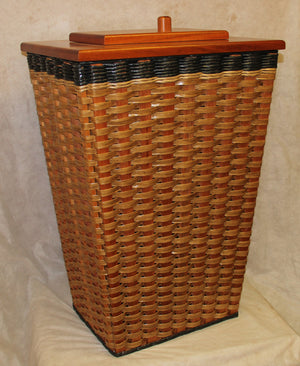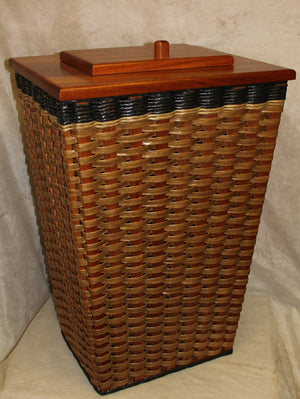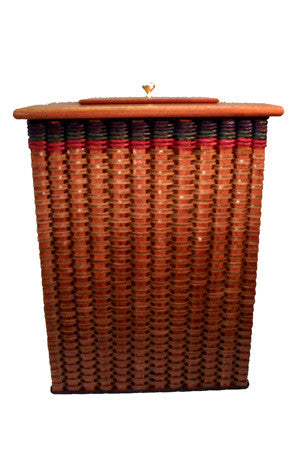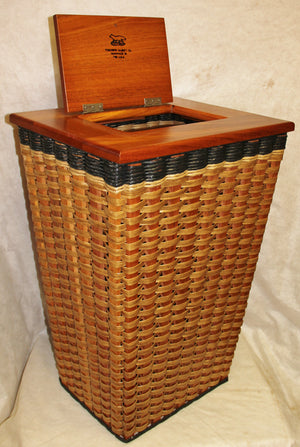 Kitchen Waste Basket
 If you're tired of looking at that ugly garbage container,
then do we have the solution for you. The 13 gallon, tall Rubbermaid
container(included) fits inside of this beautiful basket, to act as its liner.
The solid Mahogany lid completely lifts off allowing easy garbage removal.
Also, the lid has a small hinged lid that allows easy access for your waste up to the size of a gallon milk jug. Please allow 10-12 weeks for delivery. Dimensions are 27 inches tall, 18 inches wide, and 15 1/2 inches in depth. This would be largest size of the basket which would include the lid. Since this basket is on an angle the bottom of the basket is smaller. 
*come with plastic trash can