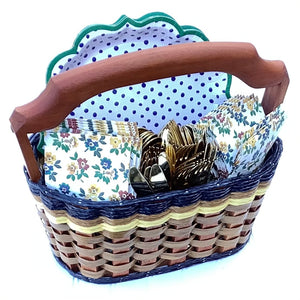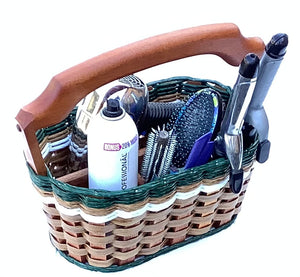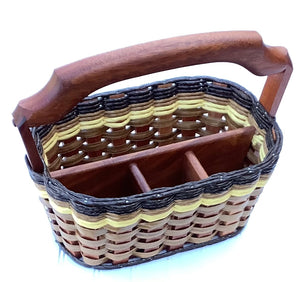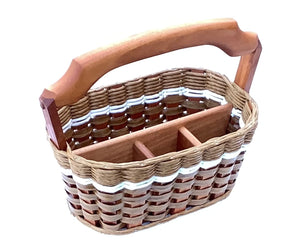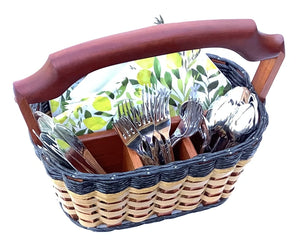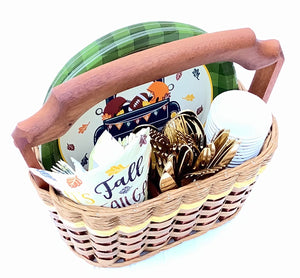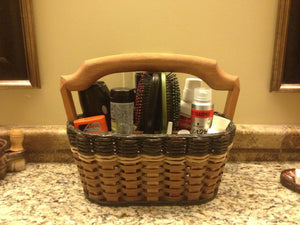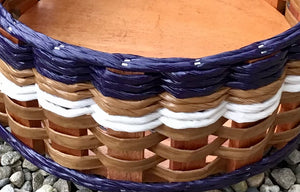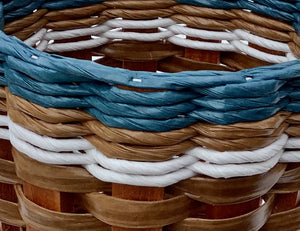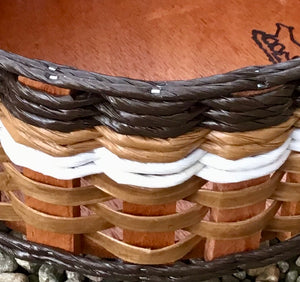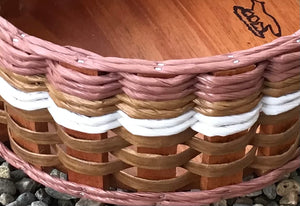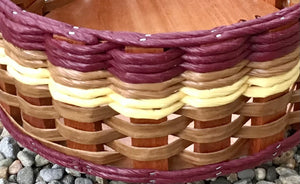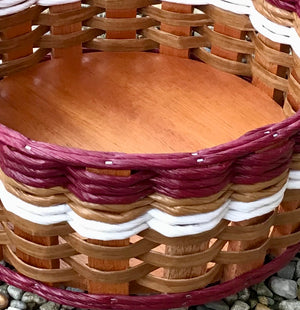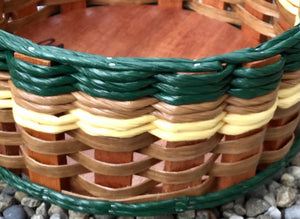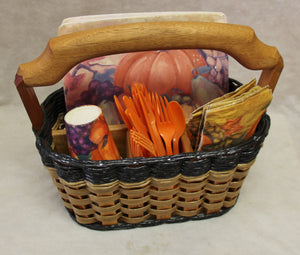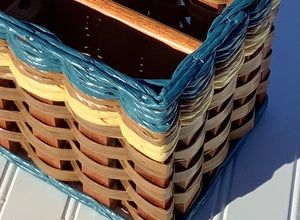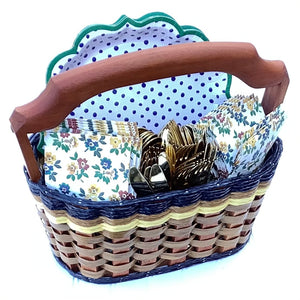 Picnic Party Basket
 This basket is probably one of the most versatile baskets we make. It has four separate compartments that have infinite possibilities. One common use is using it for paper plates, napkins, and plastic ware. Great for going to Camper to Picnic table, or for entertaining at parties whether around the pool, backyard, parks, etc.!
A second is storing bathroom supplies such as hairdryer (back compartment), curling irons, hair brushes, hair spray, etc. Third, it can also be used as a drop all basket for mail, keys ,glasses, pens, etc. And last but not least it can be used to hold magazines in back along with your remotes and pens.
(11.75h x 9w x 15L) Our baskets come with a lifetime guarantee! Our mahogany handles will not break, as well as, the bottom of our baskets will never bust through! The bottom of our baskets are 1/2 thick solid mahogany.