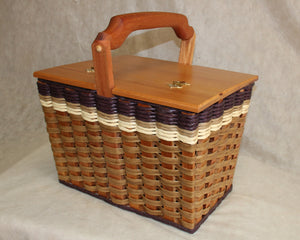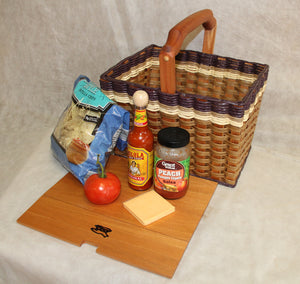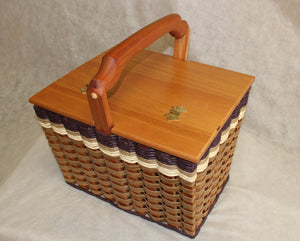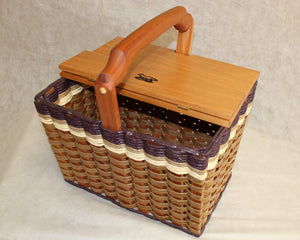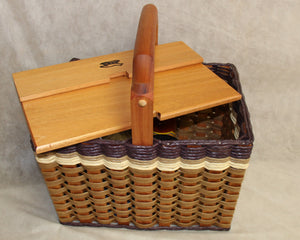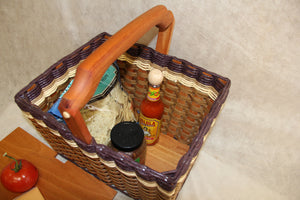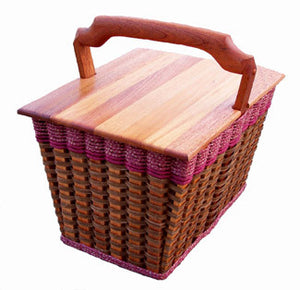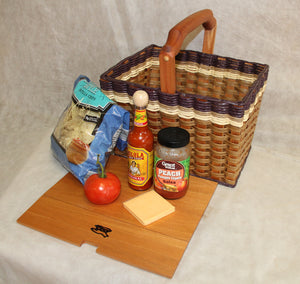 Lidded Picnic Basket-small
We have the best picnic basket on the market! It has a hinged removable mahogany lid, not only for easy access to the picnic basket, but also the lid becomes a cutting board or tray for your picnic. How cool is that? Little Red Riding Hood just wished she had our basket on her journey to Grandma's house!
 Size L 15" x W 14.25" x H 15"