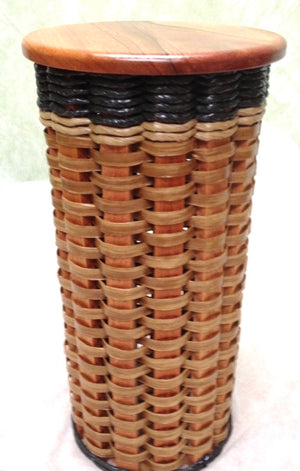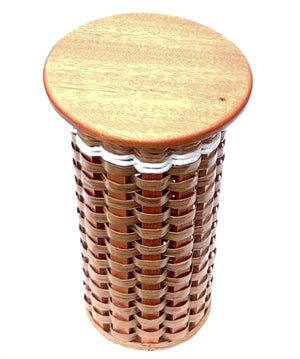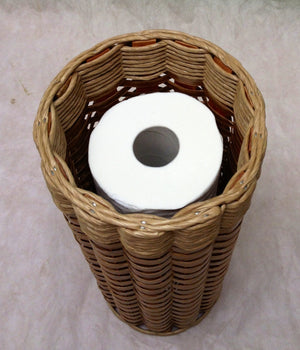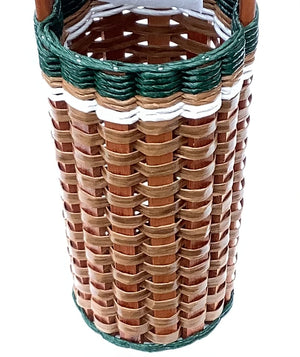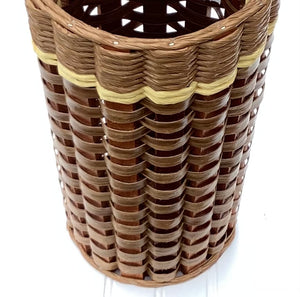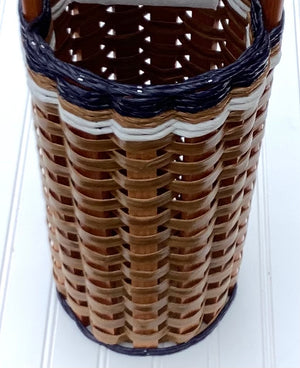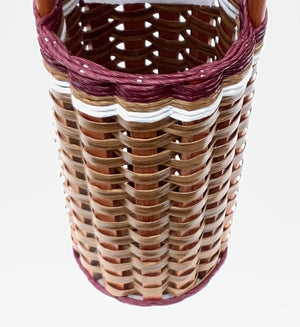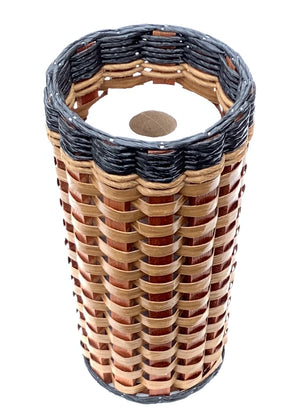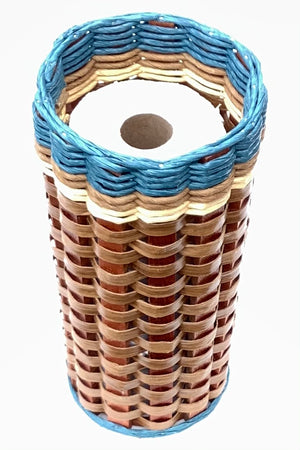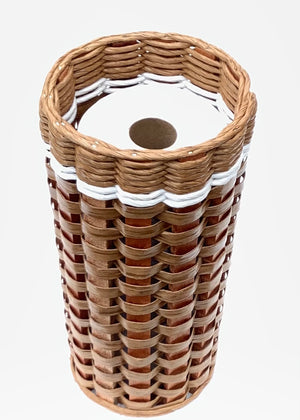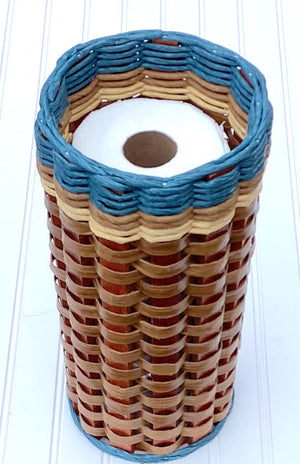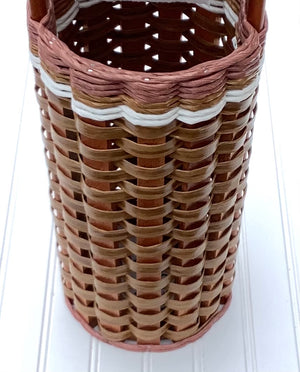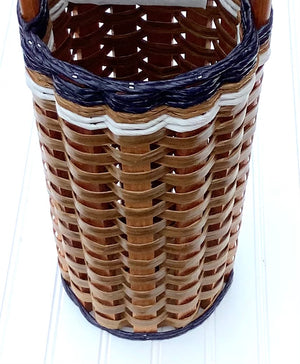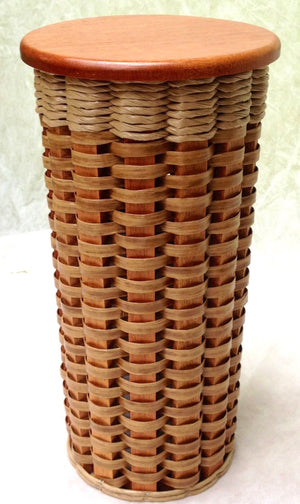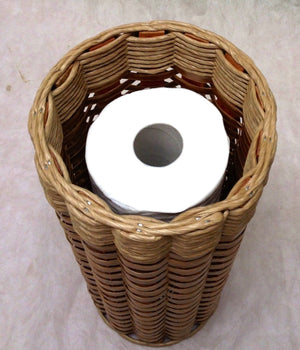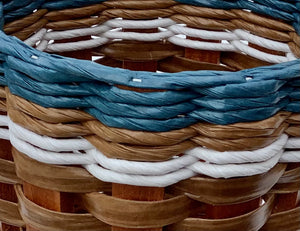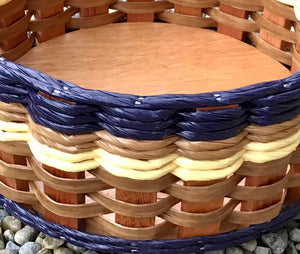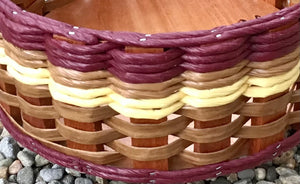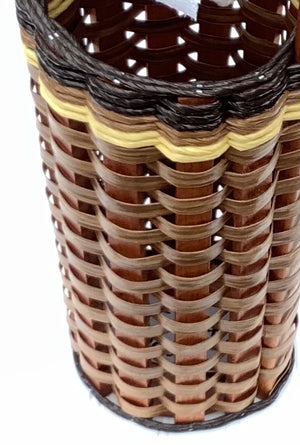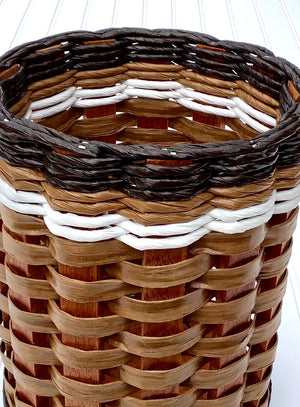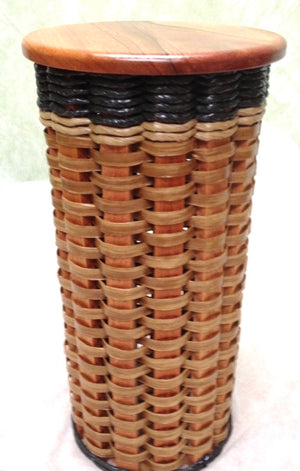 Toilet Paper Basket w/Lid
This unique looking basket holds three double
rolls of toilet paper up-right. It comes with a beautiful
solid mahogany lid which hides the toilet paper.
No one should be without this basket, because it only requires
unusable space (the space in the back between the tank and the wall). 
The dimensions of the basket are 7 x 7 x 15 inches tall and the base of the basket is 6 1/2 x 6 1/2.